A speaking program for teenagers that brings awareness to how rampant depression is among youth, that no one is alone, there is hope, and EACH ONE OF US CAN MAKE A DIFFERENCE!!
Did you know that

over 65%

of our youth are saying they struggle with depression?
Did you know that

over 50%

of our youth know someone (or themselves) who is thinking of self harm?
Did you know that

over 20%

of our youth know someone (or themselves) who is thinking of suicide?
Did you know that suicide is now the second leading cause of death in ages 15-24?
Reason 4 Hope has been going into health classes since 2012 bringing awareness, resources and hope to youth. The presentation fits into a class period, with time for questions and discussion. Many teachers have used it as launch points for an upcoming unit or project.
"Jamelle Godlewski captivates her audiences with her honest speaking.  She is able to talk with youth in a very open, non-threatening way.  They respond very well to her."
-Rachel Stroop, Lakeland High School Guidance Counselor
"This presentation was great at keeping the students engaged, especially with Jamelle's real-life stories and informative lecture.  The multi-media presentation was eye-catching and the students responded well to Jamelle's energetic personality.  I would highly suggest this presentation!"
– Jennifer Holden, Prairie Heights High School Health Teacher
In 2015, Reason 4 Hope started sponsoring HOPE Concerts and in 2017, began sponsoring school assemblies with a community event. We have witnessed hundreds of teens choose Christ, choose love, choose hope! We have sponsored school assemblies through out northeast Indiana in over 8 school districts.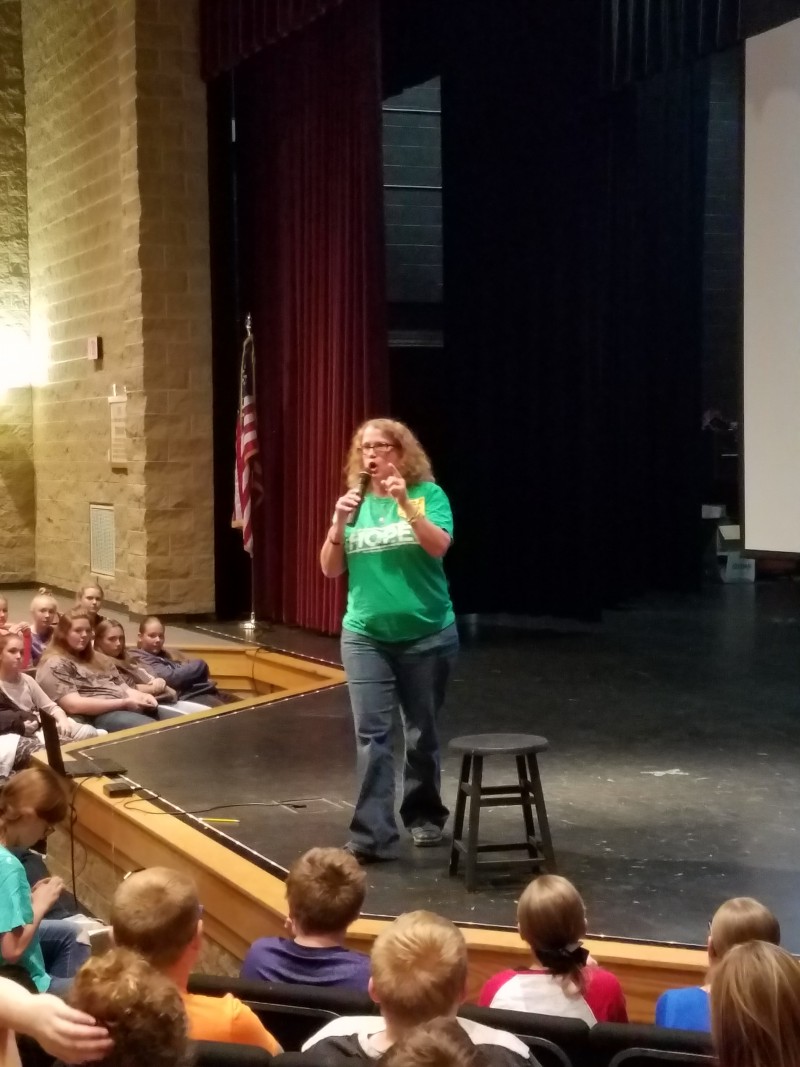 If you would like Jamelle to speak or lead a discussion at your school, youth group, church, organization or small group, you can contact us or call (260) 408-5200.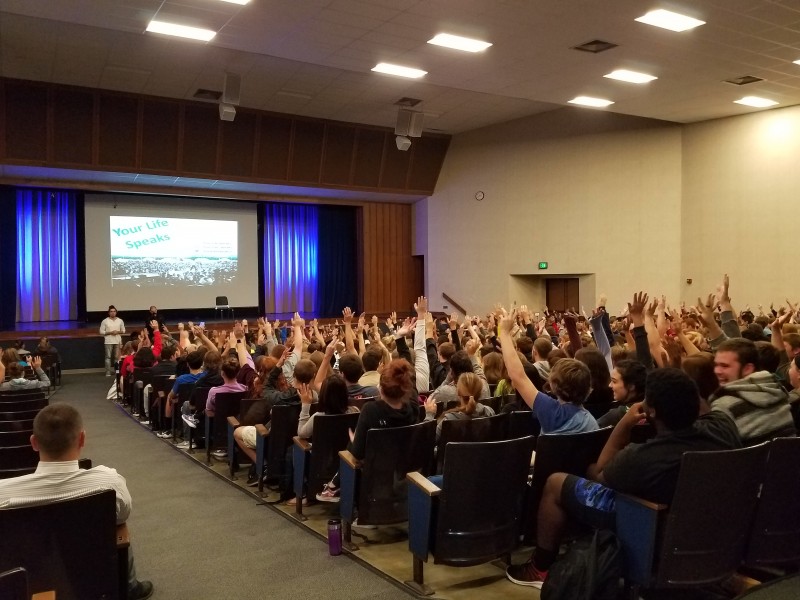 .