Club HOPE mission: To provide academic support, social and emotional learning activites, and service learning opportunities in the environment of an after school program.  (Currently at Lakeland Jr./Sr. High)
Objectives and Activities:
Each youth will monitor grades and progress with a leader and work on academics
Each youth will participate in service learning projects
Each youth will participate in activities focusing on problem solving strategies, social emotional learning, improving their self-confidence and developing coping skills
Each youth will participate in team building and leadership activities
This year we have partnered with Life Care Center of LaGrange once a month as we do crafts and games with residents every 3rd Wednesday.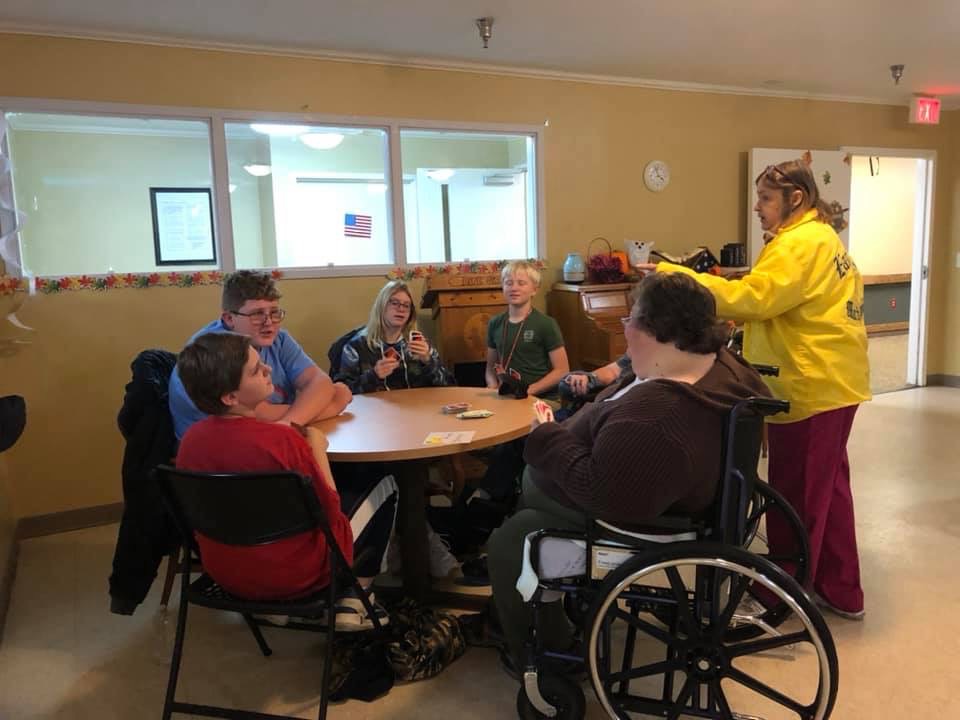 The residents absolutely love our kids! We had a great Christmas party making sock snowmen and playing Christmas bingo.